High traffic areas at homes or offices that do not have existing traditional paving, professional walkways or parking areas suffer the consequences of grass and ground taking all the damage of such high traffic areas.
Ground reinforcement grids solve this problem in a cost effective manner, is the ideal solution for car parking, driveways, footpaths, vehicles, and comes in a variety of product applications. You need a company that provides expert advice on your exact requirements and that will walk every step of the way with you.
MatsGrids is a UK manufacturer of ground reinforcement grids, grass protection meshes, rubber grass mats and rubber play mats. The ground reinforcement grids are manufactured from UK recycled plastics. They feature six products in the range.
Gravel Paving Grids
The X-grid paving system is a registered trademark that is a strong interlocking grid paving system made from recycled plastic to reinforce the ground to create grassed or gravel areas for applications like pathways, driveways, lawns and other applications.
The cylindrical tube structure and the open base promote grass growth. It can also be filled with gravel or sand as the cylindrical tubes prevents displacement. Car parking systems using the X-grid system will not hold water as it is displaced through the unique design.
No pegs or fasteners are needed as the unique interlocking system clicks in place and is sturdy and strong.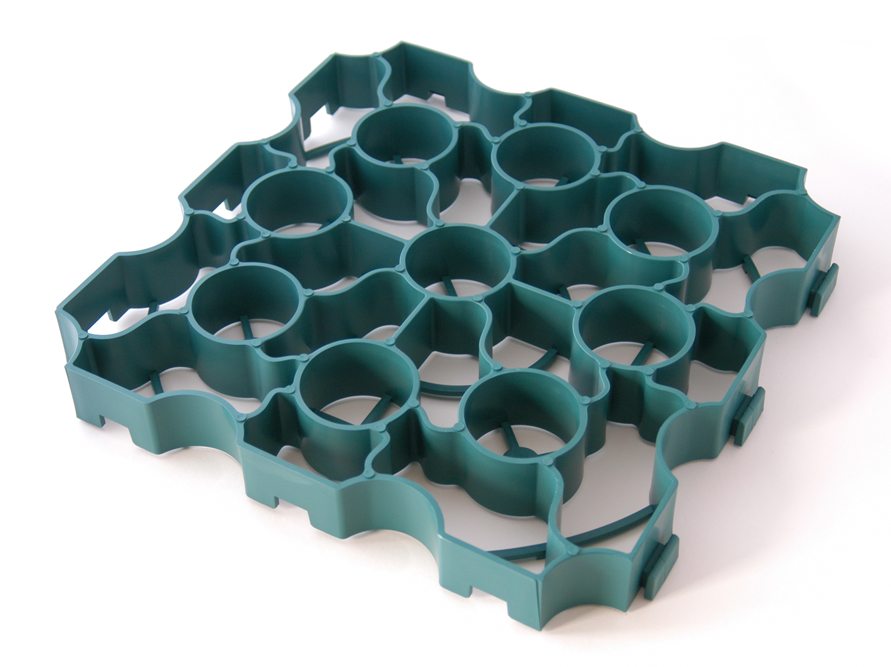 Grass Pavers
The recycled plastic grass pavers can be filled with soil and seeds planted to create a natural growing grass area that are stable in the plastic reinforced pavers suitable for grass access pathways, grass car parking area or a pedestrian driveway. Other applications include wheelchair access driveways paved with the plastic grass pavers.
Permeable Paving Grids
Ideal for the creation in SUDs approved paved areas these grids also use the registered trademark X-grid system and can be used in applications such as roads, paths and car parks.
Permeable paving is light, durable, strong and affordable as it is manufactured from waste product in the UK. The easy interlock system allows installation of up to 100 square meters per hour. It can be filled with gravel, sand or grass seeds as the tubular design allows this.
Grey/black is the standard colours, but other colours can be manufactures as per customer requirements. 
Plastic Paving Grids
This is a light duty plastic paving system, tested to 320 tonnes loading capacity, and is UV stable. MatsGrids plastic paving grids come in a variety of colours and are ideal for gravel or grass pathways, pavements or even light motor vehicle parking areas.
Porous Paving Grids
With different load bearing capacities ranging from car parks to the TP60 Truck Pavers for trucks, these porous paving grids are a sturdier design but with the same tubular design infra structure ideal to be filled with gravel, sand, grass and porous to allow water to be displaced through the tubular paving to the water table. This X-Grid design is lightweight and competitively priced versus similar products in the market.
Delineators
Use our recycled delineators to mark out parking bays in parking areas in porous paving grids as well as grass paving grids.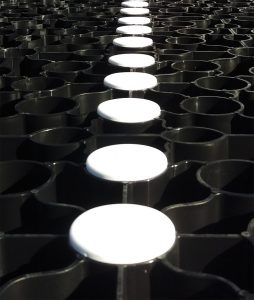 Contact MatsGrids for professional advice on ground reinforcement grids or call us at 01246-589092 for further enquiries