When it comes to areas where Children can run around and play (which is almost anywhere) you must always take into account their safety. This is exactly what the Bulwell Riverside Centre did when they discovered there was Metal Frame Work inside the soil banking at the back of the centre.
Jump To:
The Project
This project comes from Paul who is the Head Gardener at Nottingham City Council Commercial & Operation Services. He had been tasked with finding a suitable cover for the now exposed metal frame work in the soil banking, he set about looking for a strong but soft product that could be easily arched and installed into the shape of the bank.
Paul began searching the internet and soon came across our website and our fully recycled Grass Protection Mats. He read up on the rubber mats and found that they were exactly what he and the centre were looking for. Paul ordered the correct amount of mats along with Cable Ties and Black Fixing Pegs and had them delivered to the centre within 3 working days.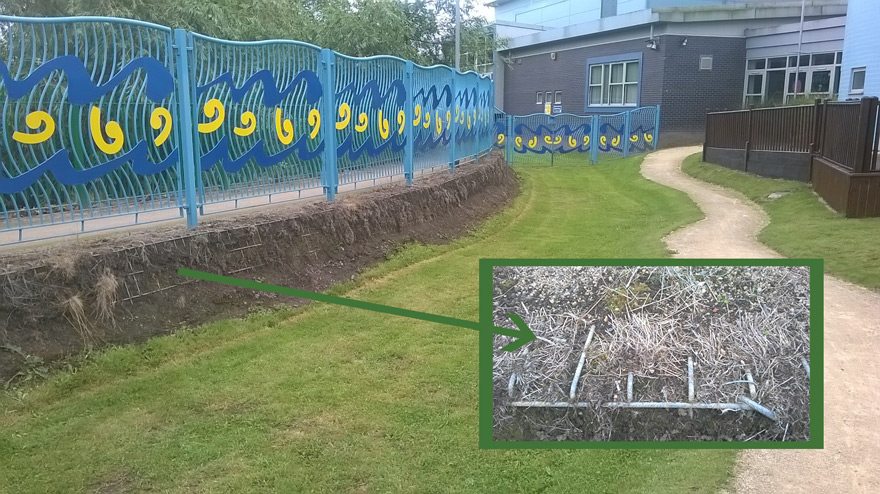 The Work
Paul received his Grass Protection Mats via Pallet Delivery and set to work installing them straight away. Paul started at one end of the bank and began laying the rubber grass mats in place. He secured them into the soil at the top and at the bottom by using the black fixing pegs he ordered.
"We are using it to cover the side of a soil bank with metal frame work with in it . It's to prevent children hurting themselves when they run in to it when playing"
Once a mat was installed, Paul moved onto the next one and connected the neighbouring mats together using cable ties. This process was repeated until the entire bank was securely and now safely covered.
A simple yet effective project that will no doubt save playing children from hurting themselves on the dangerous protruding metal frame work.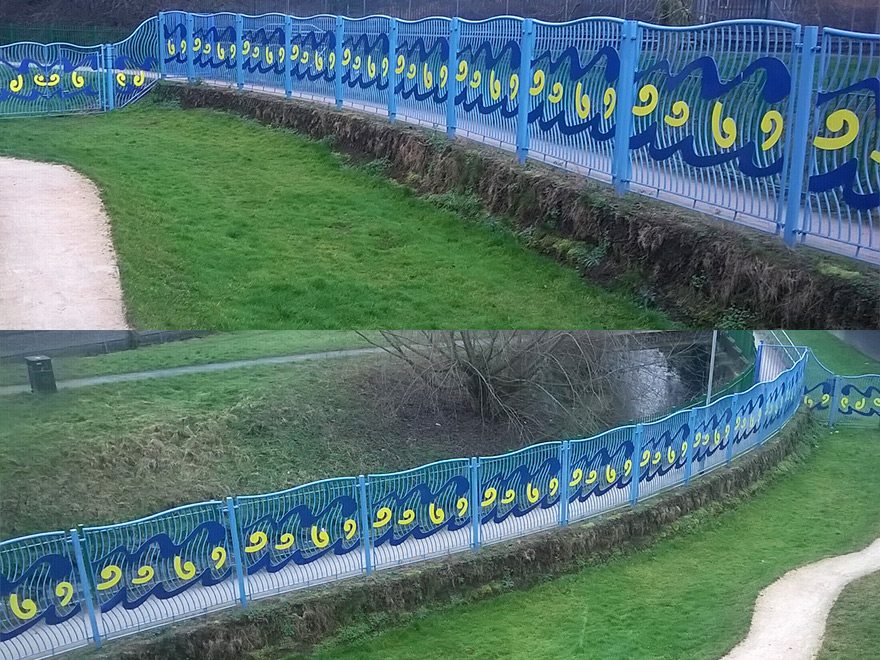 Conclusion
Paul, his team and the entire centre are very happy with the outcome. The before dangerous banking is now covered with very little chance of children injuring themselves on the bank.
We would like to say a huge thank you to Paul for sharing the information and photos he did with us to create this case study. Should you have any information or photos or should you have any questions regarding our products then please do not hesitate to contact us.