As with most products, our Grass Protection Mesh that we supply to companies and domestic customers is used in ways that we would have never even thought of. Past blogs have included being used to stop dogs from digging and creating a path for a small ride on tractor to drive up a muddy hill. This blog is no exception, read on to see how Andy used our Grass Mesh;
Jump To:
The Project
This project began after Andy had just finished building himself a Chicken Coop and laying a new lawn to create a Chicken Run. After a few days of the chickens roaming he found that they loved to dig up his fresh grass which could cause an issue after a few weeks or months. Thus he decided to begin researching Grass Protection products to fix his problem. This is when he found our website and our Grass Protection Mesh which would solve his issue.
"Chickens love to dig, so uncovered turf was being destroyed only days after laying, but the green patch was the aesthetic I wanted, so a preventative that could alleviate the damage of the scraping and digging, whilst at the same time retaining the clean look of real grass was needed"
Andy ordered enough mesh along with Steel U-Pins to cover the run and received his order 3 working days later. Read on to find out how the Grass Mesh performed for Andy.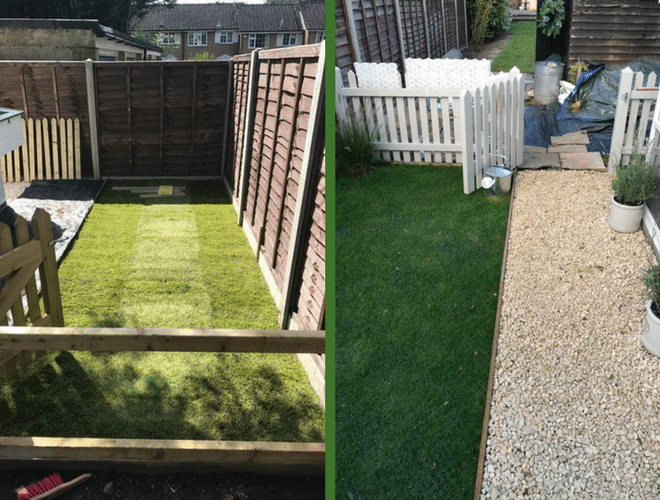 The Work
Andy began by firstly making sure the chickens were away and couldn't disturb him! From here he simply laid out each strip of Grass Protection Mesh along the lawn and secured them into the ground using the Metal U-Pins (metal staples) to ensure there is no movement. He repeated this easy process until the entire run was covered, the mesh was slightly overlapped to ensure there was no gaps for the chickens to dig at. Andy told us how easy the mesh was to install and how well it has performed.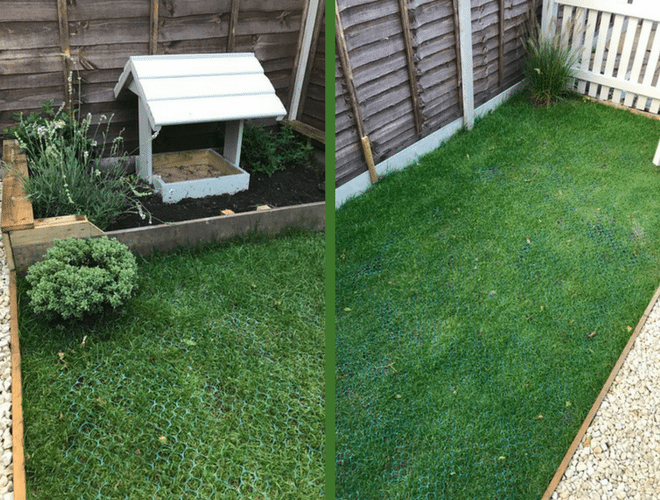 Conclusion
Andy was and still is incredibly pleased with his grass protection mesh and how it has performed in terms of stopping his chicken from digging up his newly laid turf. Andy was very impressed with how easily the mesh was installed too. Here are more photos Andy sent in to enable us to create this case study. A huge thank you to Andy for the information and photos, should you have anything to share with us or any questions then please do contact us.