Jump To:
The Project
This case study comes from Peter who was looking to solve his current parking issue. He already had himself a gravel driveway but found that when drive on there was far too much gravel migration and that the car would sink a little. Peter decided to search the internet for a gravel retention grid to ensure this would no longer be an issue. He looked at multiple options but decided to use our X-Grid® as our grid doesn't include any unnecessary pertruding teeth that would pierce any membrane laid underneath. He ordered X-Grid® and a sheet of GeoTextile Membrane the same day he found our site.
"We basically bought it to reinforce a shingle parking space that was constantly shifting around (the shingle was getting pushed forward with the weight and movement of the car in and out)."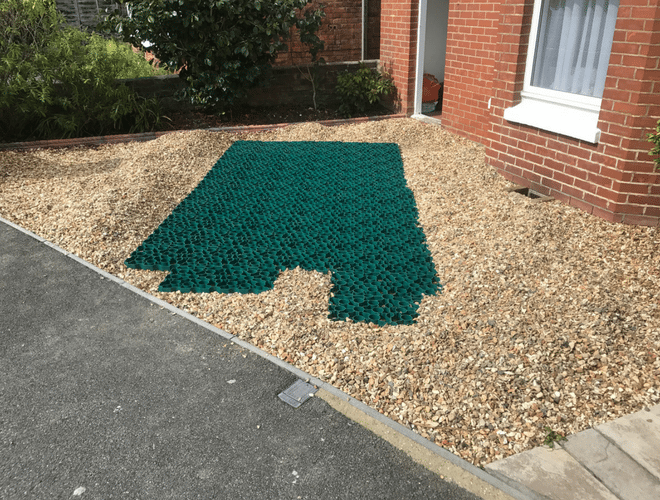 The Work
The work was rather straight forward for Peter. He began by raking back the currently laid gravel to expose the sub-base. From here Peter laid down his sheet of membrane and secured it into the ground using Steel U-Pins. This is to ensure there is no movement before the grid is installed and so water can naturally drain away without having to worry about weeds growing through the drive. From here Peter began laying the X-Grid panels. Starting in one corner he laid one panel at a time attaching them simply together using the specially designed slot and peg system. It was a very simply product to use Peter told us. Finally he re-filled the panels with the already raked gravel until the grids were almost invisible.
"So i raked back shingle to the weed-proof membrane and laid the grid. It's given the spot excellent support and is rock solid. One of the main reasons we chose the product is because of the lack of teeth protruding down from the base, like many other manufacturers exhibit."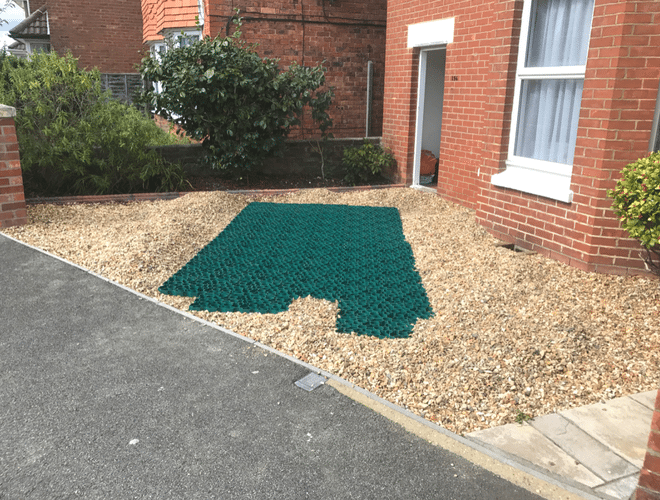 Conclusion
Peter is incredibly happy with his gravel driveway, especially now he has a soild foundation that doesn't allow gravel to migrate or move under his cars tyres.
"We just wanted the matrix support of the grids, and they worked perfectly and aren't even visible on the surface. It's a great product!"
A huge thank you to Peter for using our product and for sharing his photos and information to allow us to create this case study. We all agree the drive looks great and are very pleased X-Grid® has helped improve its efficiency.