The Challenge
The domestic customer wanted to transform their existing lawn area into an aesthetically pleasing driveway that worked for parking their cars on, on a day to day basis.
The Solution
D J Groundworks used our X-Grid in Natural to create a beautiful yet useable gravel driveway. Our X-Grid plastic pavers are specifically designed to retain the gravel within its innovative cell design, meaning that when cars do travel over it, the gravel will not migrate to nearby areas.
Project
Domestic Drive Way
Product
50sqm X-Grid in Natural
Location
Tamworth
Installer
D J Groundworks Tamworth djgroundworks1@hotmail.co.uk
Feedback
Contractor, D J Groundworks – "I am amazed by your X-Grid plastic paving panels. Not only are they easy to install but by using this system we have been able to save the customer over £400 on gravel costs. I have installed many driveways without a grid system and as with any gravelled surface, after a while the gravel does begin to migrate which then costs the customer extra in maintenance costs. The x-grid is a great product for the price. From now on, I will be using X-Grid on all my gravel driveway contracts!"
Domestic Customer – "I'm so pleased with my new driveway; I never imagined it would look as good as it does. I'm glad we choose to go with the X-Grid plastic pavers, and in the end it's saved us a nice chunk of money on the gravel meaning the grid has paid for itself really! Both the installers and the product are fabulous. Thank you."
Customer Benefits
         10 year manufactures warranty.
         Made in the UK from 100% Recycled plastic.
         Lightweight panels with easy to use slot and peg system.
         SUDs compliant for areas with poor drainage.
         350 tonnes load baring capacity.
         UV and weather resistant.
Choice of 3 Colours; Black, Green & Natural.
How the garden used to look before the renovation project to create the driveway was started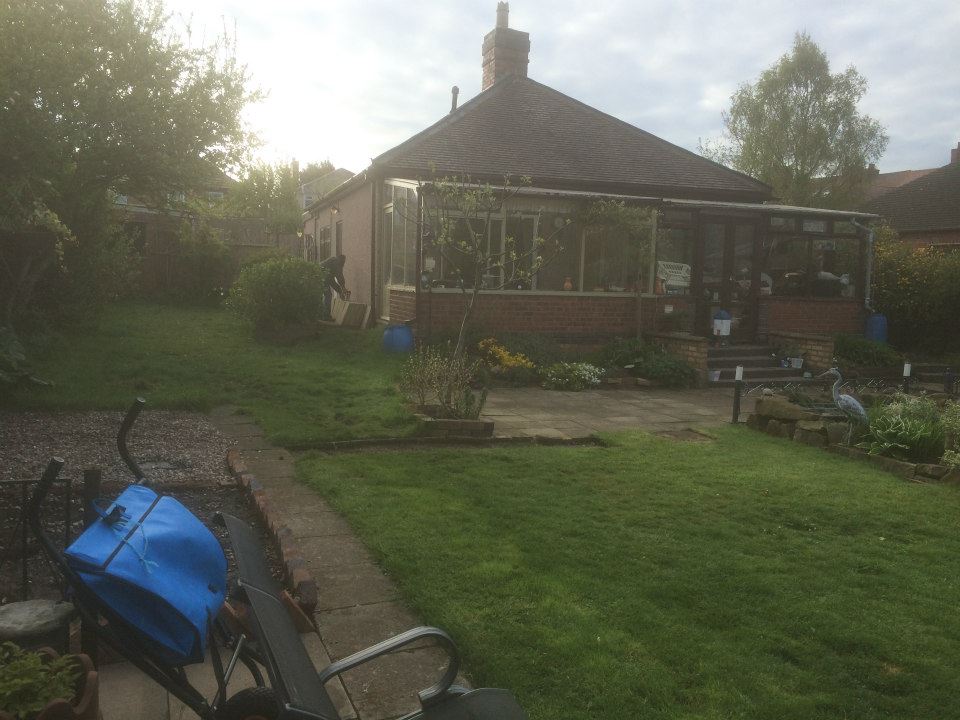 X-Grid has been laid Waiting to be filled with Golden Quartz gravel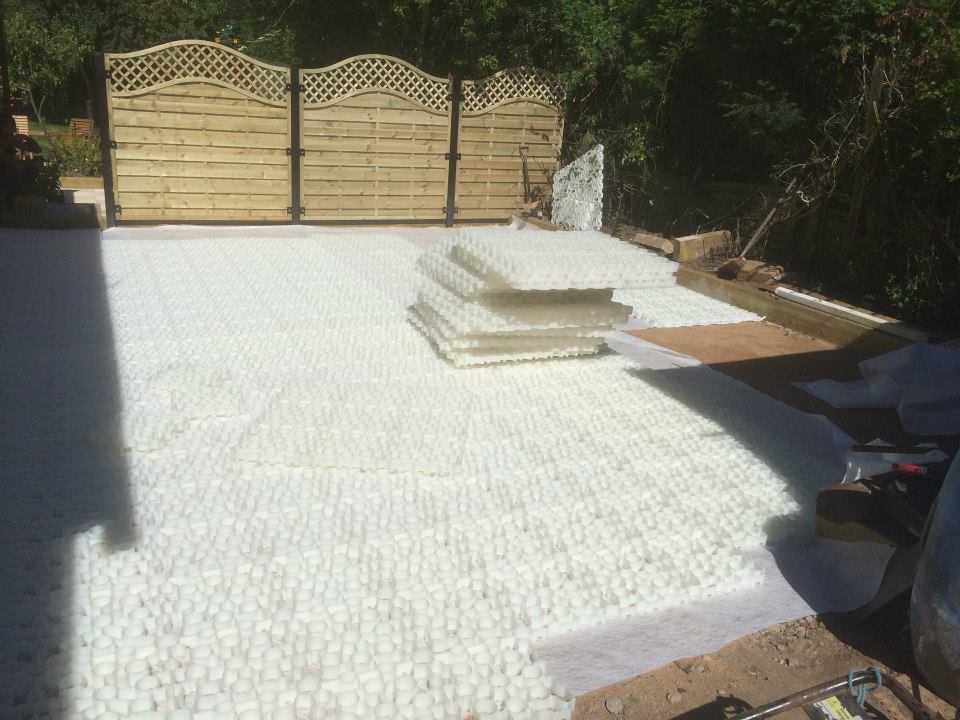 X-Grid has been laid and is part way being filled with Gravel

Natural X-Grid Gravel Driveways laid to retain the gravel and stop migration