Case Study – Gravel Driveway project completed using MatsGrids Ground reinforcement grids with excellent outcome. 
Case Study: Gravel Driveway
Contractor: Mathew Bennett Gardening Services & Landscape Maintenance
Location: Poulton
Fill Type: Gravel
X-Grid is a porous, SUDs compliant ground reinforcement product used to strengthen grass, gravel and bark surfaces while also maintaining natural drainage routes.
Large driveways are always difficult to cover effectively and, perhaps more importantly to the home owner, it's extremely difficult to establish a large driveway covering that's aesthetically pleasing.
Gravel is perhaps the obvious choice as it's easy to lay and maintain. However, there are also a number of concerns with this choice of covering including a lack of drainage and also eventual gravel migration.
X-Grid was therefore the perfect product for preventing the homeowner's concerns from becoming a reality. Each grid provides a porous and permeable surface which maintain natural drainage routes thanks to their cellular design. Their construction also means they're easy to fill and pack tightly, significantly reducing gravel migration.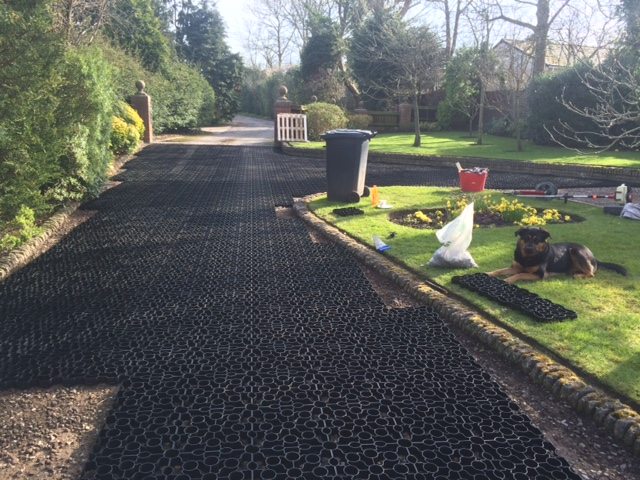 Mathew Bennett Gardening Services & Landscape Maintenance was the contractor chosen for this mammoth job. For it, they required 300sqm of black X-Grid which took just a few hours to lay effectively.
On this occasion, a protective membrane under the X-Grid wasn't necessary as the ground underneath was hard limestone. However many bags of gravel were necessary to fill each and every one of the cells tightly.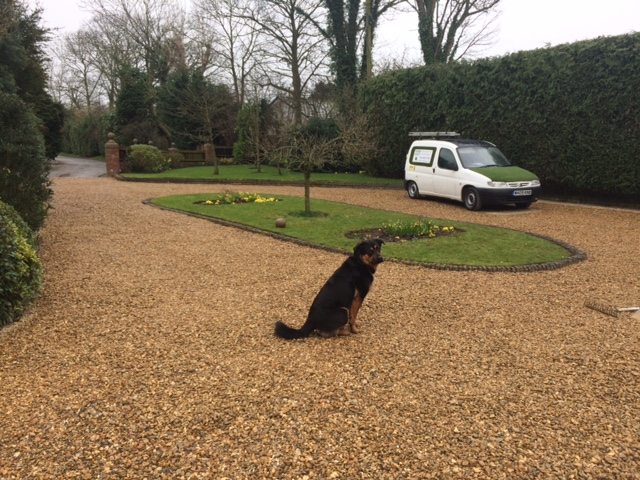 After just a few days, the driveway was beyond recognition, as you can see.