You may have noticed the case study section of our site growing recently and that's because many of you have been sending in some great photo collections of your garden, gravel driveway, carpark and stable transformations. We like to take these photos and turn them into case studies in order to present them in a way that will show others exactly how our products can be used and hopefully inspire them to transform their own outside spaces.
However, two of our lovely customers have gone one step further than sending pictures to us, they've written an entire post for their own site because they're so happy with the transformation.
For any of you who happen to read the Little House on the Corner blog, you'll know that Christine and Jan began the painstaking process of transforming their "dilapidated house" also known as "the one" back in 2010.
Finally, after six years of hard graft, they got round to transforming their driveway and chose our gravel driveway grids to do the job.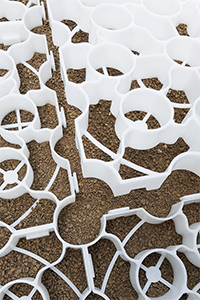 In the blog Christine and Jan describe how the majority of the tasks they've undertaken in the transformation of their home have taken much longer, been more expensive and also much more hard work than they'd first imagined. Their driveway though, was a different story…
"After working on it on and off for months we have finally finished replacing our driveway!"
"We love how it turned out and although it's taken us almost a year to complete it wasn't actually difficult or even that much work to do!"
"Most projects that we take on tend to take longer than we think, be more involved than we imagined and cost more than we expect, but amazingly laying our gravel driveway turned out to be much easier than we'd anticipated (although it was hard work at times)."
Now, we talk a lot about the almost endless list of merits our X-Grid range possess, but our favourite features of this product are easily its ability to prevent gravel migration and the fact that they're so easy and quick to lay. What's more, it seems these two agree:
"Although we knew we wanted a gravel driveway, we really didn't want to end up with gravel everywhere or end up with an uneven surface every time we drove or walked across it which is why we opted to install gravel grids. Basically, they are mats with little pockets that get filled with gravel and therefore keep your gravel in position and the driveway looking great. We used these gravel grids by MatsGrids."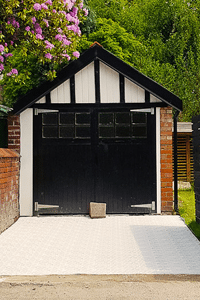 "Adding the gravel grids to the driveway was easily my favourite part of this project. It was so quick to do (I laid them on my own) and is probably one of the easiest DIY jobs we've ever done."
This is a case study like no other and it's we're thankful to the guys over at Little House on the Corner for taking the time to do such a great write-up on our products.
If you'd like to find out more about our gravel driveway grids, how they prevent gravel migration or what they could do for your driveway then please don't hesitate to get in touch with our friendly team who will be more than happy to answer any questions you may have.