It's pretty strange to think that, as a homeowner, the majority of us really take pride in the appearance of the interior of our homes and also our gardens, but quite often we forget about, or simply neglect, our driveways. As the driveway and front exterior are the first parts of your house to be seen by guests, they're what provide the all-important first impressions. Transforming your driveway doesn't have to be expensive, but it's really essential if you want people to get the best impression of your home. It's also something that, in the long run, will probably save you a lot of time, money and hassle too because with gravel driveways other than a top-up every few years, the maintenance is minimal.
The majority of people opt for either gravel or concrete on their driveways, although asphalt, tarmac and cobblestone may also be used. You might not think it, but there are quite a few things to consider before settling on your chosen surface, including appearance, durability and maintenance.
As concrete and gravel are the two most commonly used, we're focusing on those today. So, out of the two, which is the more superior?
On first consideration, concrete is generally preferred because of its solidity and even finish. However, over recent years, gravel has become the preferred driveway material, so why is this?
Large gravel driveways
When used across large surfaces, concrete has a tendency to crack over time, especially when exposed to harsh weather conditions (heavy rain, hot sun, freezing temperatures), like those experienced here in the UK. Not only that, because of constant exposure to seasonal weather changes, the appearance of concrete also alters dramatically over time, often fading, making the driveway appear old and unattractive.
Gravel on the other hand, doesn't age and certainly doesn't crack. The major concern for most people regarding gravel driveways is migration. The hard work involved in constantly raking over a large area of gravel to ensure an even coverage, coupled with the constant brushing of stray gravel back onto the driveway is time consuming to say the least. However, adding a single, simple and easy process to the installation of gravel driveways will mean it'll require no maintenance at all – well, other than perhaps a top up of gravel every couple of years.
By installing gravel grids on your driveway before laying the gravel, you'll find the construction of each grid prevents migration as the gravel is packed tightly into individual chambers. These grids are cost effective, durable and also have no impact on the appearance of your driveway (once full, your guests will never know they're there), they're also made from 100% recycled plastic, which means they're great for the environment (this is plastic that would otherwise end up in landfill, taking more than 450 years to decompose). Because of their composition, these gravel pavers are lightweight and easy to install (most people can expect to lay around 100m2 in just an hour), exceptionally durable (chemical, UV and weather resistant) and strong (they can withstand weights of up to 420 tonnes).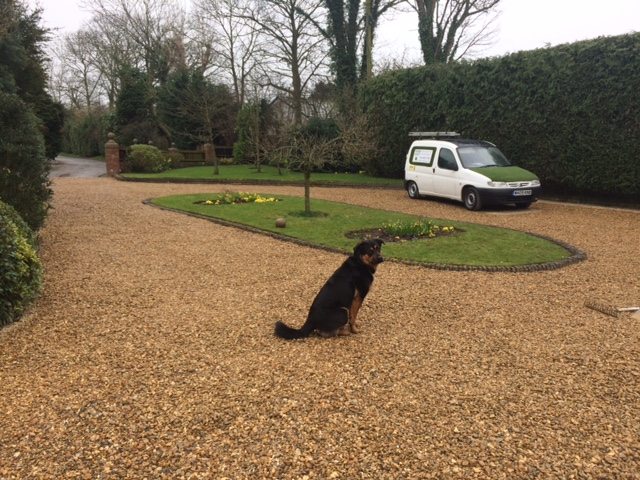 Appearance
As mentioned before, your driveway is the first impression guests get of your home – and we all know how important first impressions are – which means the appearance of your drive is exceptionally important, as it plays a key role in the overall appearance of your home.
If you opt for a gravel drive then the world is your oyster as you get to choose the colour and size of the stones, which means you can choose a gravel to complement your home's exterior.  Your gravel driveway is unlikely to be the same as a neighbour's gravel drive because the options available are so vast and varied. If you do opt for gravel driveways then with gravel grids, the appearance will be improved even further as gravel migration is prevented.
With a concrete drive on the other hand, you don't get the same choices. A concrete drive looks exactly the same at your house as it is at anyone else's, the only thing that'll alter the appearance is wear and tear over time and damaged caused by harsh weather. So, if you're looking for a drive that you can personalise in keeping with the exterior of your home, then a gravel surface is almost certainly the better option.
Weather resistance
Certain driveway surfaces, like concrete and tarmac, are negatively affected by extreme weather conditions such as heavy rain and harsh winters, which quite often causes them to crack. This not only has a negative effect on their appearance, but also affects their suitability as a driveway surface.
Gravel driveways, on the other hand, remains unaffected by harsh weathers and requires no extra drainage to cope with run-off and surface water in heavy rain storms. Again, if you choose to use the highly recommended driveway grids on your drive then you'll be pleased to know that they're also permeable and maintain natural drainage routes for water to flow directly into the ground. These permeable pavers are SUDs compliant and also adhere to the 2010 Flood and Water Management Act, which means surface water is kept to a minimum and the risk of flooding is considerably reduced. This is thanks to the cellular structure of the grid which holds the gravel in place while allowing the continual flow of water to the ground beneath. Not only is this great news when it comes to driveway maintenance and upkeep, it's also good to know that, should you wish to change your driveway surface in the future, the ground beneath has received sufficient nutrition.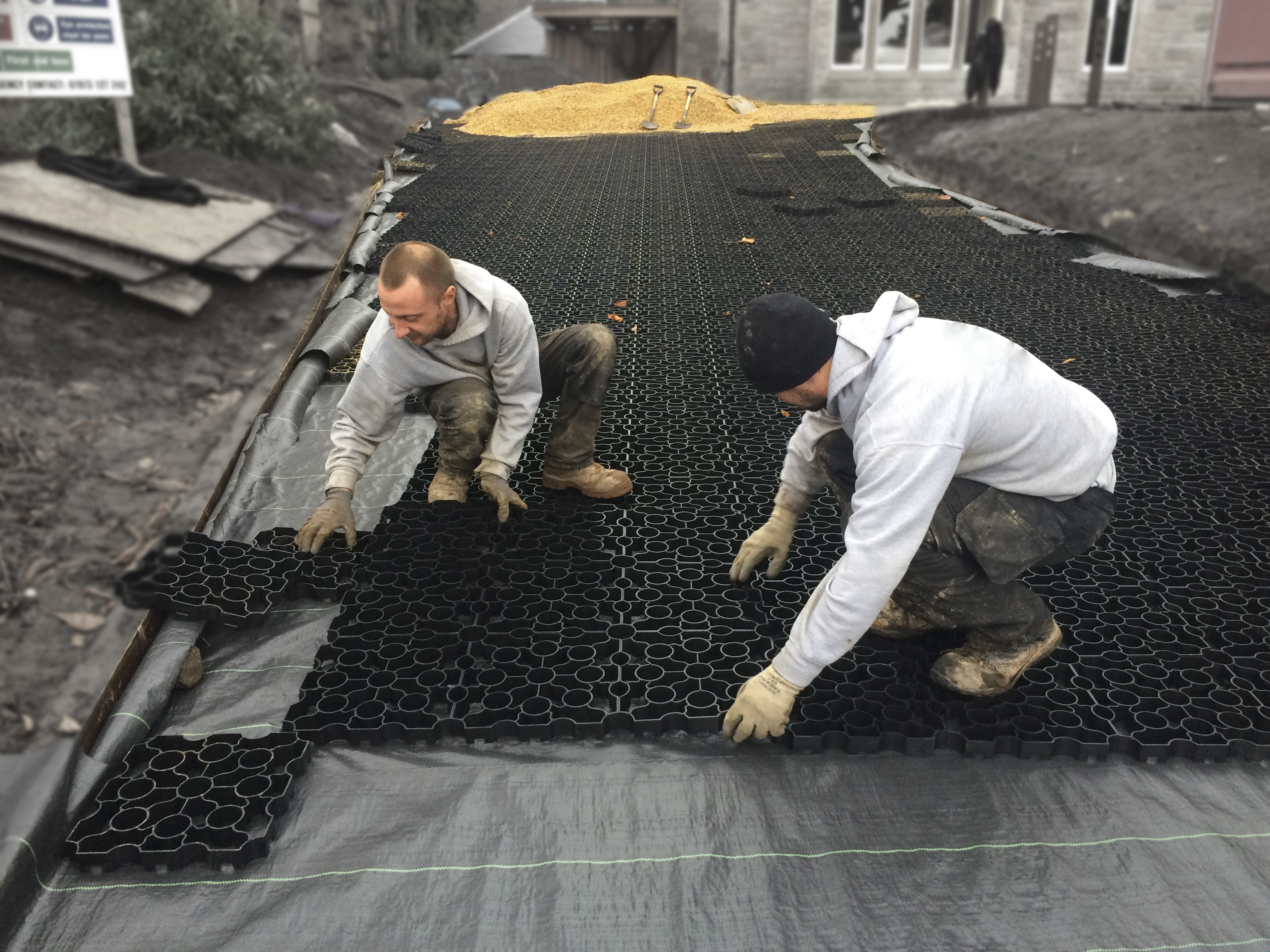 All in all, gravel driveways not only improves the exterior aesthetics of your home, but also the practicality of your outside space too. By including driveway grids as part of the installation process maintenance will be kept to a minimum and the lifetime of your driveway prolonged as gravel migration will be considerably reduced. Compared to concrete, there are so many reasons why a gravel driveway is the better option, personalisation, durability, weather resistance and low maintenance being just a few that we've covered here.
If you'd like to find out more about gravel driveway grids, as the UK's largest distributor of quality gravel installation materials, we know our stuff, so don't hesitate to get in touch with our expert team.