X-Grid Permeable Paving Grids have so many applications.
It's hard to fit so many great uses onto our product pages or, indeed onto our blog, which is why we very often find ourselves committing to merely a brief list of a few of them. So, here we're about to put that to an end by showing you 10 brilliant ways X-Grid can be used both in domestic and commercial environments.
Car Parking
Quite often, grass and gravel car parks can be more frustrating to install than they're worth. They look great for a brief time but very quickly a grass car park dealing with regular traffic can turn muddy and become almost unusable.
Cars passing over soil will, over time, both displace the ground and start to create a rutted surface, as well as compacting the ground beneath. Both of these issues can prevent grass from growing in those areas, making the area look less attractive and affecting the ground's absorbency.
Equally, a gravel car park becomes half a gravel car park as gravel migration is inevitable. With gravel-formed car parks, vehicles passing over the gravel similarly displace the gravel into mounds, meaning the area needs to be raked regularly in order to maintain both the aesthetics and efficiency of the surface. This can be a back-breaking and time consuming job which can be avoided.
X-Grid puts a stop to all of these issues. There's no more gravel migration and there's certainly no more mud pits!
X-Grid could be laid and then filled either with grass, gravel or bark – meaning that you can find a fill which is suitable for the aesthetics of your project. The cellular design of the panels retains the gravel and ensures a car parking surface which doesn't degrade over time. Equally, if you opt for a seeded grass filling, once the grass has been allowed to mature within the grids, you'll be able to treat and mow it as usual.  You'll no longer need to worry about the mud as the churning of the grass is completely prevented thanks to the ability of X-Grid to protect the root of each blade.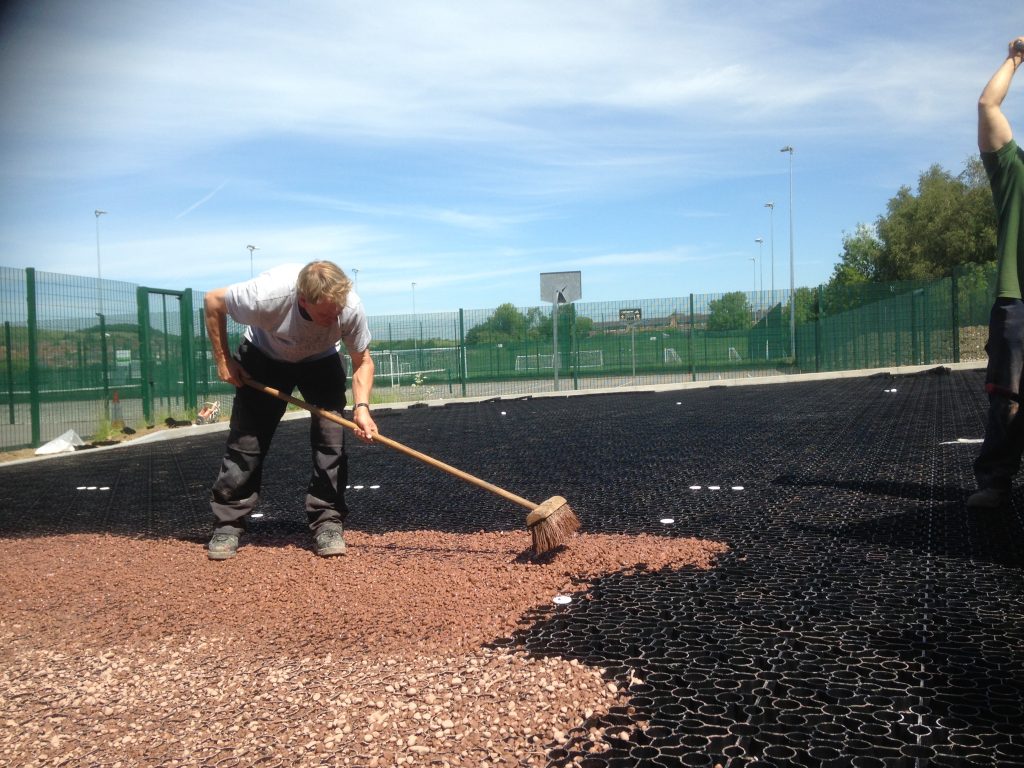 Campsites
Campsites are often comprised of large areas of grass which can be subjected to huge amounts of traffic from both pedestrians and vehicles of all sizes.
What with the constant pounding from pedestrians and the vehicular strain the grass surface faces on a daily basis, the eventual destruction of the pristine grassy surface is pretty much inevitable, especially during bad weather.
Not only does this result in constant cleaning to maintain sanitary conditions, it can also, in the worst cases, result in a reduction of the number of useable pitches and in turn affect the amount of money a campsite can generate.
By using X-Grid on pathways, on-site roads and grassed pitches for tents, caravans and motorhomes, the rainwater is allowed to soak into the ground and back into water courses, meaning the drainage of these areas is vastly improved. Couple this with the fact that the ground will no longer be prone to erosion, as the contact with feet and tyres is not with the ground itself but with the durable and resilient HDPE-based X-Grid.
Equestrian
X-Grid really does have a whole host of applications and these are but a few. Like we said earlier, our X-Grid panels can be filled with a number of materials, but most commonly they're accompanied with grass, gravel or bark.
In the case of horses it is often sand and shredded rubber which are most commonly used, with the grid being used to add underground stability to paddocks, riding arenas, stalls, courtyards and turnouts. This stops the hoof from sinking deep into the ground and providing a solid base which will not divot or break under hoof.
This means that these outside areas can be used even in bad weather, as the ground will no longer be susceptible to churning. With a compressive strength of 420 tonnes per square metre, you can rest assured that X-Grid is capable of withstanding impact from a hoof – or four.
By filling the grid with sand and covering with either more sand or rubber mulch, the surface rainwater is allowed to soak into the ground and disperse away with no pooling.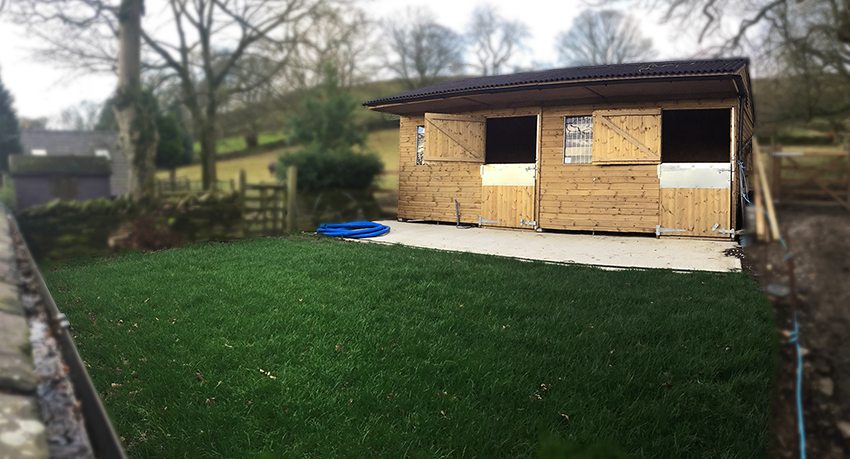 Emergency Access Routes
The emergency services – especially those with heavy vehicles like the fire service – can have a very difficult time when it comes to attending countryside events (agricultural shows, summer fayres, beer festivals etc.) and village halls. This can have potentially devastating consequences should the emergency services' response time be lengthened due to problems with access.
The access routes of school fields and village halls is renowned for being troublesome and in some cases even when accessible, they can be a boggy grass field into which vehicles can rapidly sink and beach.
By laying porous X-Grid in public areas, it creates a sturdy access route for all emergency vehicles, ensuring they're always on hand when needed, as well as maintaining natural drainage and strengthening the ground itself preventing boggy conditions from occurring in the future. Available in three colours including black, green and natural, X-Grid causes little impact to the visual appeal of the field and, once it's been filled, you will barely even notice it's there.
Golf Courses
There are a number of golf course applications that X-Grid could be – and indeed has been –used for. These applications include everything from cart paths and pedestrian walkways where moisture in the ground has caused an issue. By protecting the blade at the root, X-Grid ensures a lush looking course all year round.
The annual re-seeding of high traffic areas can be time consuming and, indeed disappointing, when you see all your efforts go to waste as the golfing season starts up again. The installation of X-Grid means the need for re-seeding is significantly reduced resulting in more time being available for focusing on the other jobs around the course.
Hot Tubs
Many people opt for a wooden decking or concrete base underneath a hot tub but this will need to be regularly re-sealed and, over time, untreated wood will begin to rot and will therefore require replacement. Concrete bases can require strenuous labour to lay and over time can start to rock as mortar disintegrates beneath it. Using X-Grid to create a plastic hot tub base means you'll be using a product that's environmentally friendly (made from 100% recycled plastic), that will never rot or need resealing. The inert nature of the plastic means that the chlorine and chemicals will have no effect on the integrity or durability of your base. You can fill the plastic panels with a decorative gravel, bark or soil and grass seed to ensure the base is in keeping with the surrounding area.
If you would like to reduce the amount of gravel, grass or other debris deciding to take a dip in your beautiful hot tub, or simply want a warmer and softer surface underfoot, why not consider the X-Tile? X-Tile is a rubber insert which fits into the cells of the X-Grid® and provides a non-slip softer surface on which you can comfortably walk barefoot. The X-Tile can be easily pressure washed or washed with soapy water to remove any grass or dirt or can be removed from the grid and stored indoors when your tub isn't in use.
Home and Garden
If you're fed up of surface water build up on your patio area or your grass being turned into a mud bath every autumn and winter, then X-Grid could be the solution you've been looking for.
The structure of our X-Grid panels means that they not only maintain natural water drainage routes, they encourage drainage too making them the perfect alternative to tarmac and concrete.
When it comes to garden protection, there's nothing worse than seeing the beautiful lawn you've nursed all year go to wrack and ruin over winter. Laying X-Grid before re-seeding your lawn will prevent future damage from children or pets and ensures your lawn remains pristine throughout the year.
Harvesting Rainwater
If you're looking to reduce your carbon footprint, X-Grid can be used in combination with underground water storage tanks which will harvest rainfall and allow you to re-use it for a number of domestic and commercial applications. Not only will this reduce your water usage, it'll also significantly reduce the risk of flooding.
By installing underground water storage tanks underneath an X-Grid installation, water will pass through the surface and into the tank. This water can then be used for urinal or toilet flushing, plant watering, car washing or any other non-potable use. As these tanks are wrapped in a textile membrane, the water is effectively filtered by the time is reaches the storage crates and many dangerous hydrocarbons removed, actually improving groundwater quality.
Farming and Agriculture
Just like the overuse of a garden causes lawns to be turned up, the same happens on farmland, the only difference being that fields and farmland need to be able to deal with a lot of heavy use on a daily basis. X-Grid can help considerably reduce the amount of mud and puddling caused by heavy use – by both farm vehicles and cattle. Laying X-Grid in areas prone to being churned up and will create a base which can be used to re-grow the grass while being strong enough to cope with the constant flow of cattle and farming vehicles.
This is particularly useful around yards, cattle walks to milking sheds or feeding areas, inside barns and most importantly around gateways. Gateway access to fields are often one of the worst eroded areas across agricultural land which can make it difficult to access fields during poor weather. By laying X-Grid in a gateway can allow access to even the boggiest of fields all year round.
Driveways
X-Grid is the perfect product for the transformation of a domestic driveway. Unlike concrete and tarmac, it'll significantly reduce the presence of surface water – thanks to the openness of its structure – and therefore lessen the risk of flooding.
Many people opt for a decorative gravel driveway nowadays because of its aesthetically pleasing results. However, unfortunately these results often don't last too long because gravel migration and rutting is inevitable. X-Grid can put a stop to this, ensuring your gravel driveway looks amazing for years to come. The design of the panels means that the gravel becomes tightly packed into each of the cells, preventing the usual significant migration.
The local authorities have been much stricter in recent years with insisting that parking surfaces, both domestic and commercial, are made of a permeable material and reduce the amount of water running off the surface and into the traditional drainage network. This is known as SuDS (Sustainable Urban Drainage Systems) and a correctly installed X-Grid system is fully compliant with this requirement. This can make it much easier to obtain permission to lay a parking surface such as a driveway or hard-standing.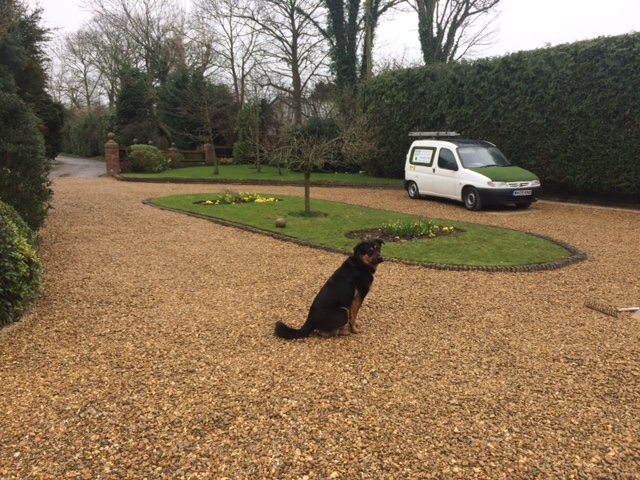 Well, there's your ten unexpected uses for our X-Grid panels – pretty impressive, right?! Tune in again next week for another blog highlighting some of the great applications of our products, the mean time if you feel that X-Grid could be the product you need to make your life easier, don't hesitate to get in touch with our team today.