Why choose Elegrodeck Boards over Timber/Wooden Decking Boards?
When it comes to choosing the material with which to build or use on your decking, terrace, balcony, walkway, bridge, rooftop garden, outside area or even your penthouse apartment it is incredibly important that you research thoroughly to ensure that product is best for your needs. In this article, we will look at two options, Elegrodeck and wood/timber.
Timber/Wooden
Wooden/timber decking is available both treated and untreated. There are many types of decking board mainly dependant on the type of tree the boards originate from. Different trees hold different qualities that can improve or worsen your decking once installed. However, most types of decking boards hold the same qualities when made from wood or timber which can sometimes result in expensive wood performing the same as a much cheaper board.
Wooden and timber boards also require constant maintenance to ensure they do not become mouldy, rotten or very slippery. From sanding and staining each board to brushing the full area and trimming back all bushes and branches near the decking. Should you not keep your decking maintained, the following can occur:
Can easily rot
Become very slippery
Warping, splitting, cracking & splintering
Become soft & porous – enough to scratch and stain easily
Average 10-15 years expectancy – if properly maintained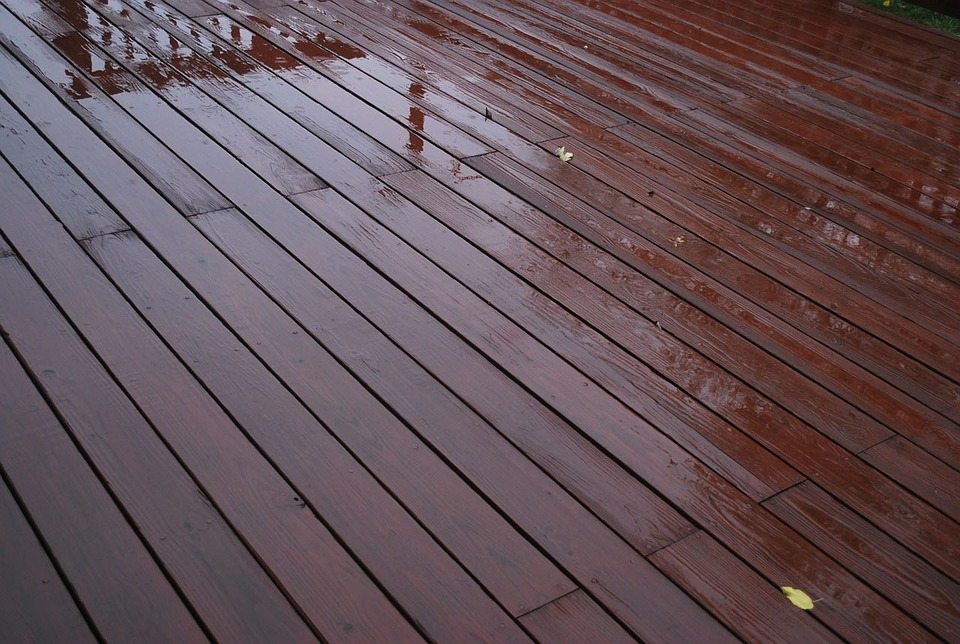 Elegrodeck
Elegrodeck is a solid 100% recycled plastic decking board which comes with a fantastic 26 year manufacturer guarantee. The boards are manufactured using recycled waste plastic that would either end up in our oceans or landfill sites, polluting our already damaged earth.
As well as being 100% recycled and recyclable, Elegrodeck is also UV and weather resistant. Meaning that regardless of the amount of sunlight or rain and frost your elegrodeck boards are exposed to there will be no major effect on them unlike with timber or wooden boards. As well as being protected, our boards are non-toxic to ensure that no harsh chemicals like from stains or paints affect or damage the surrounding area.
Elegrodeck boards are also very simple to install as the boards are workable like wooden boards and due to the specially designed adjustable pedestals and matching decking clips and screws. Once installed, Elegrodeck is incredibly easy to maintain. With very little work needed throughout the year (No staining or painting or sandpapering) and a small amount of cleaning if needed (with warm soapy water) our boards are very simple to keep in great shape throughout the year.
One of the biggest negatives of having timber decking is how slippery the area becomes when wet, which can be very dangerous especially if not maintained properly. This is why our elegrodeck boards were specially designed to be Non-Slip so you can walk safely across your decking whenever and regardless of the weather.

Elegrodeck is a multipurpose product that can be used in a number of ways:
Balconies
Walkways
Decking
Bridges
Rooftop Gardens
Outside Areas
Penthouse Apartments