This case study comes to us from M Markovitz Ltd, who had recently won a tender to install a new decking area for a local care home. The care home and Markovitz worked together to select the best product them. They wanted a plastic decking board that would last and not have to be replaced after a few years or need constant maintenance like timber.
Jump To:
The Project
Markovitz began researching solid recycled plastic decking boards and after looking at a few other options online they came across our product, Elegrodeck. Coming with a 26 year manufacturer guarantee whilst being maintenance free and non-slip, this was the perfect plastic decking board for the care homes new outside area. After enquiring about our Anteak Oak, we sent out a free sample for them to compare to other options.
Everyone involved was very impressed with our boards compared to the other samples they had received and eventually, 55 sqm of Elegrodeck Anteak Oak was ordered along with a few lengths of Anteak Oak Fascia Boards. This was delivered by pallet to the installation address 3 working days later.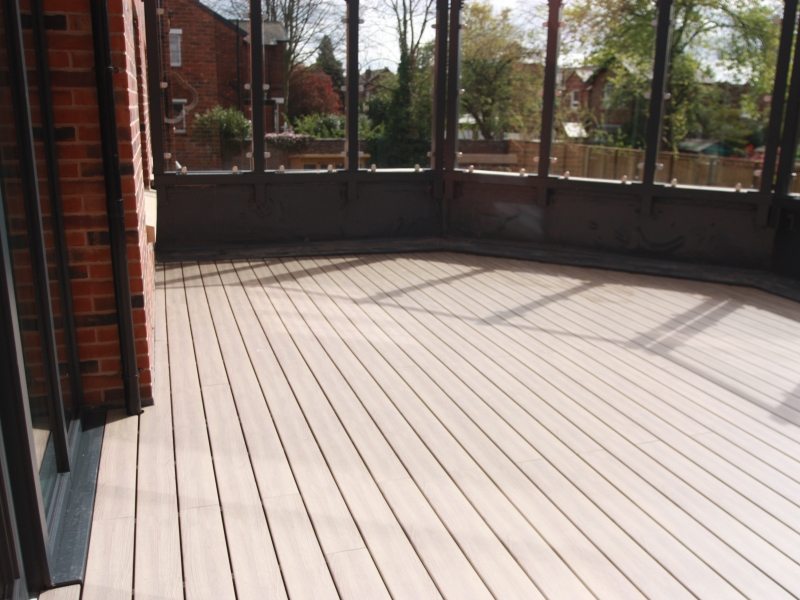 The Work
The old decking area was first removed and the existing foundations replaced with a our Plastic Lumber Joists and Adjustable Pedestals. From here the installers from Markovitz followed our Installation Guide that includes at what distance to lay each pedestal, joist, decking clip and clip screws. The guide is included with each order and soon the team had the full deck area down and secured. All that was left to do was to clean up and begin decorating.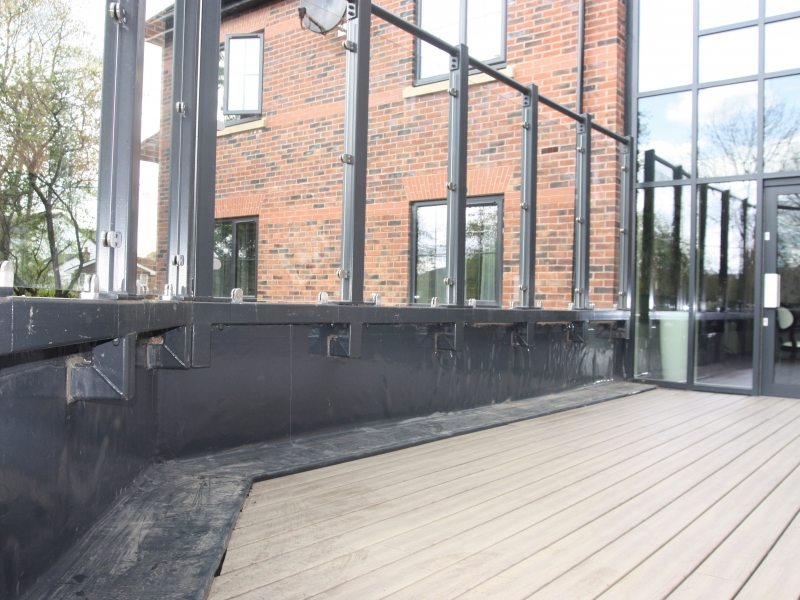 Conclusion
Markovitz and the care home are incredibly happy with their new decking area.  Where the homes clients can relax and get some well needed fresh air and sunlight. Along with the garden furniture and plants bought, the deck area looks fantastic and we're sure the clients and staff will have years of enjoyment thanks to our Anteak Oak plastic decking boards.